Princess Auto had a screaming deal on a Sand Blast Cabinet, so I bought it and kept in the storage locker of our condo unit. We bought a house that winter, and then years later built The Workshop which finally had a compressor that could feed it.
I had it stored at work, where I used it occasionally. I made some changes.
1) It HAS to be bright inside. The original (optional) fluorescent light is mediocre at best. I drilled holes, ran a couple boxes, and put two 100W LED bulbs inside. You need to be able to see.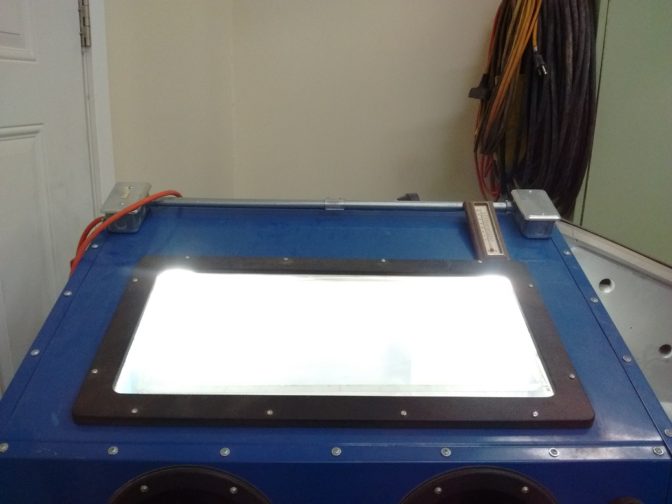 2) The hole on the back side is shielded – this is the exit port. The hole on the left side is the intake but was not shielded, so I fabricated a shield to help prevent the abrasive from escaping. I may add an air filter on the outside, but it seems to be under control.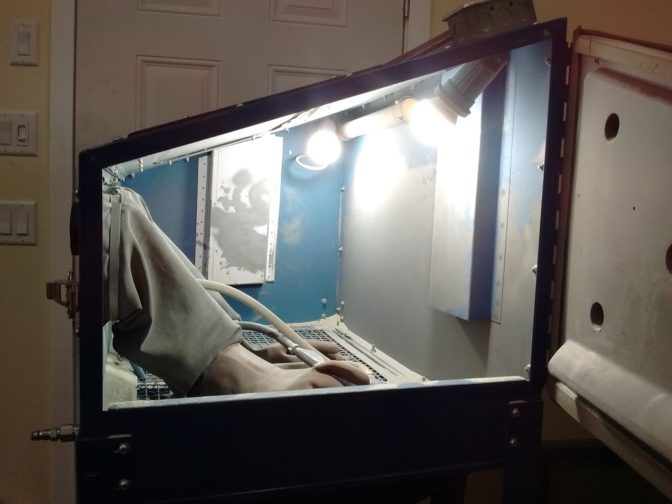 3) You don't want your shop vac filling up with sand or dust, so run it into a Hookah pot. A 20L pail of water, with the tube from the cabinet immersed in the water, and the shop vac hooked up to the pail lid (turn 90° inside so you don't just suck up water).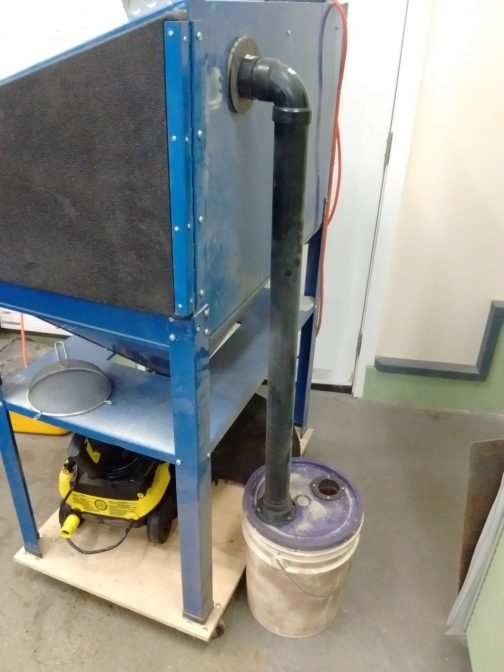 4) And then put it on wheels so it can be moved.