[ Hideous Hardbody ] [ A/C ] [ Bodywork ] [ Bushings ] [ C-Notching ] [ De-Arced Leafs ] [ Driveshaft ] [ Drivetrain ] [ Exhaust ] [ Lowered ] [ Wipers ]
Perform these modifications at your own risk. This is what I did, and I lived to tell the tale. You might not be so lucky.
This is the first one I've done. I'm by no means pro, I just have a plasma cutter and a welder and I'm not afraid to use either.

1. Pull the box off. One big plug at the rear, and two plugs right at the back for license plate lights. Two guys can do this.
2. Remove the crossmember above the axle. I couldn't figure out how to remove it without splitting the entire frame, so I just cut it out.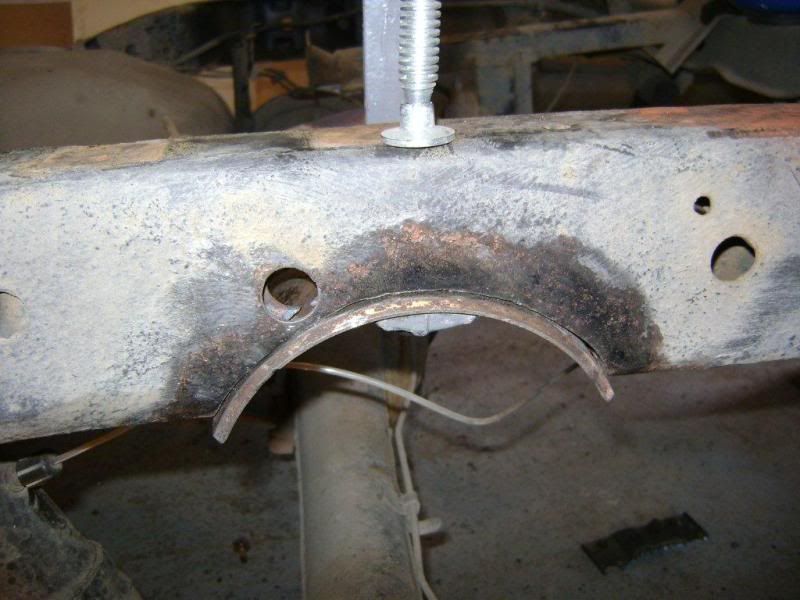 3. Locate, mark and cut notches. I used 1/4″ pipe because I had pipe, and because a curve disperses the stresses in the frame better than a square notch. The factory frame is sorta-boxed, so you'll have two layers to cut through in places.
I cut 2″ out of the frame. Cutting more gives you more travel, but weakens the frame. Balance.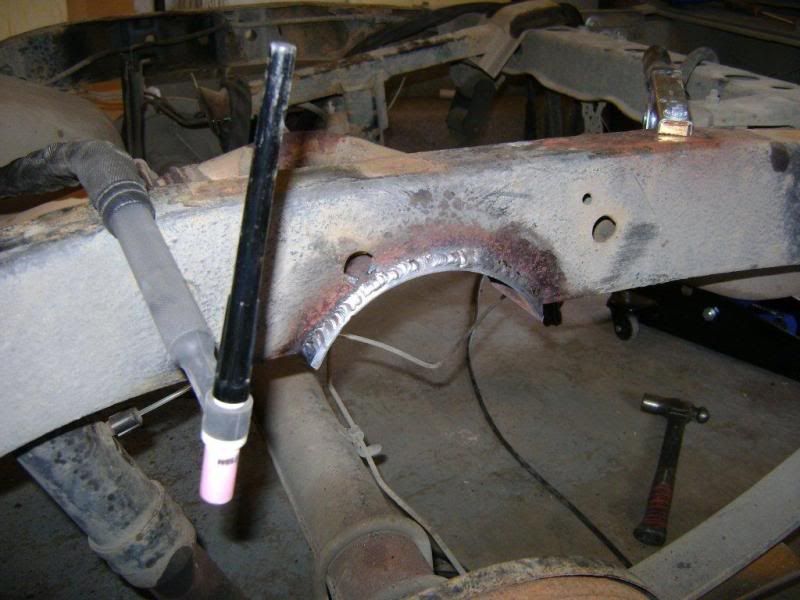 4. Tack and weld. Try to keep the heat down – the frame will shrink on the bottom side, and start pulling box down at the back (you see it in the really big step notched Hardbodies).
Fit is everything.
You cannot weld air.
You cannot weld dirt.
TIG and rusty Nissan metal is not fun at all. Hard stuff to clean. I'd sandblast it if I had one. Truck wouldn't fit in my sandblasting cabinet.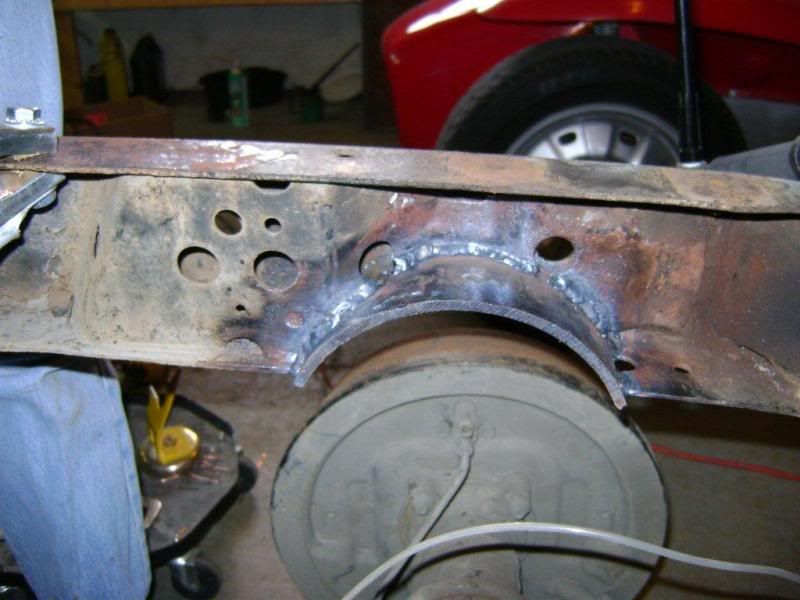 5. I welded up the inside as well, because why not.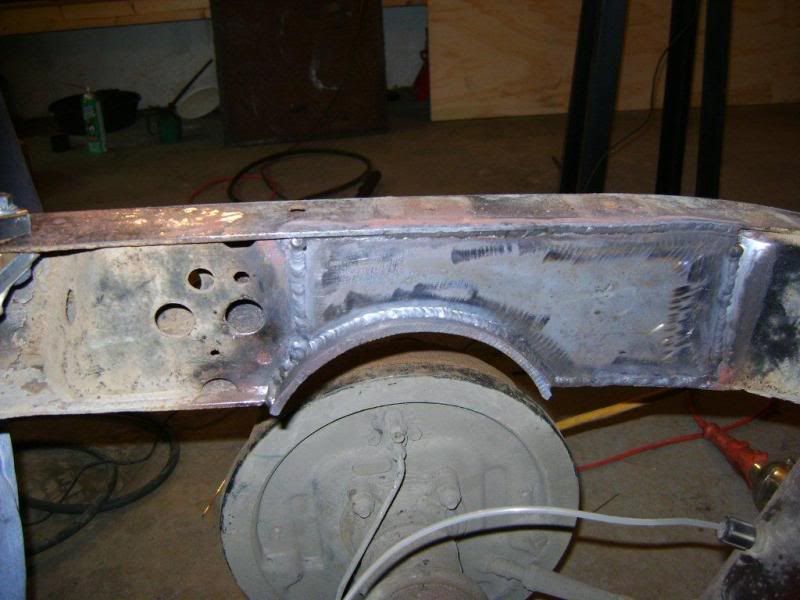 6. Cutting a notch weakens the frame. Boxing the frame puts the strength back. I used 3/16″ flat.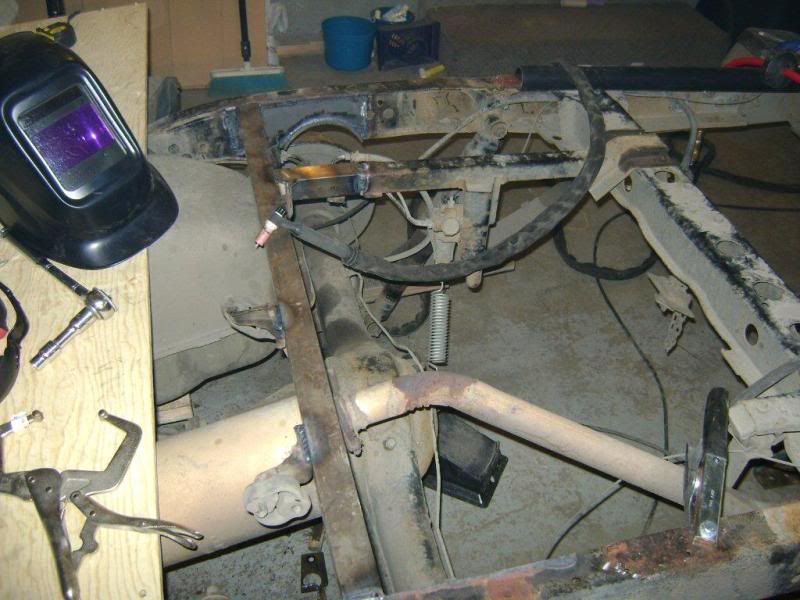 7. I built a new crossmember forward enough to clear the axle housing (I was getting some contact on bumps). 1.5″ square tube fits nicely on the frontside (cab side) of the fuel tank mount, but you will have to weld the gas tank bracket instead of bolt it.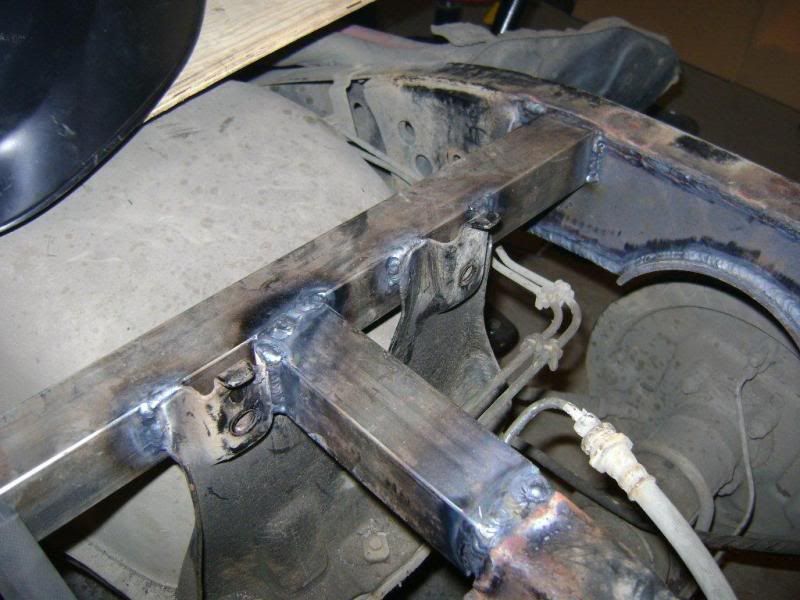 8. New extension to keep the load-sensing proportioning valve. I like to think it's important. Brake line bracket get welded to the extension (not shown). I raised the extended end slightly for more clearance.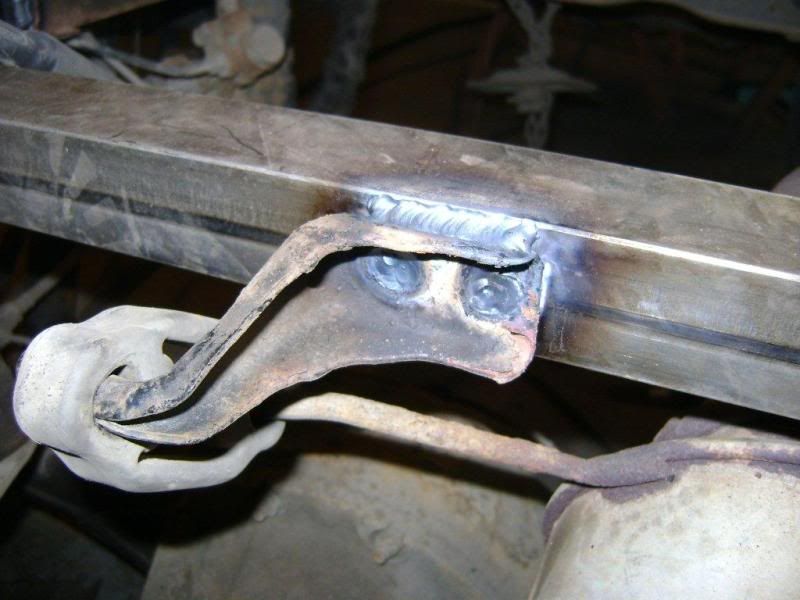 9. Muffler hangar brackets were welded to the crossmember.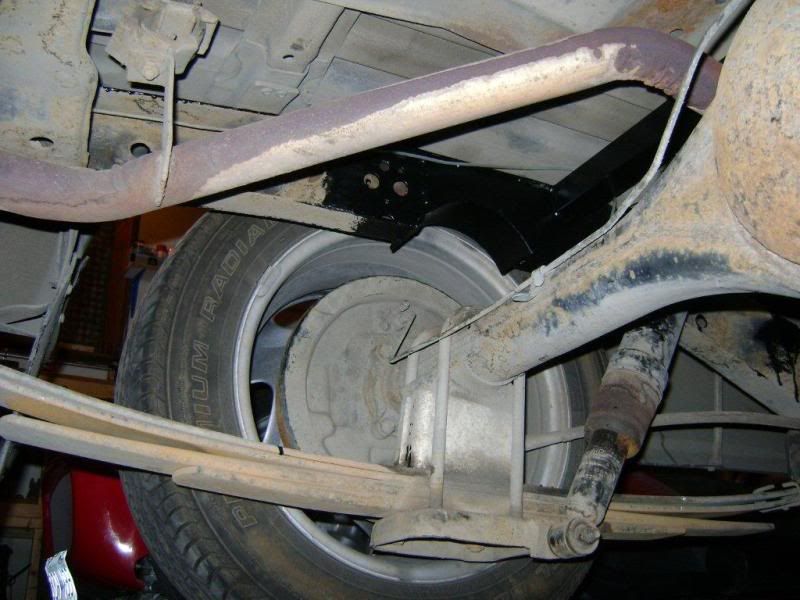 10. Four coats of black anti-rust paint were applied to all bare metal.
Box was re-installed using new hardware and bushings. Heat shield for exhaust will need massaging to clear crossmember. Taillight wiring loom (clips cut from frame at notch section) will need to be zap-strapped up and out the way.
Bam! Bask in the joy of no more axle-frame hammering sadness.
Thoughts: Welding the notches in with the box attached might reduce the warpage to the frame, but it would be a major pain in the ass. Easier if the axle et al were removed. Removing the box was easier.